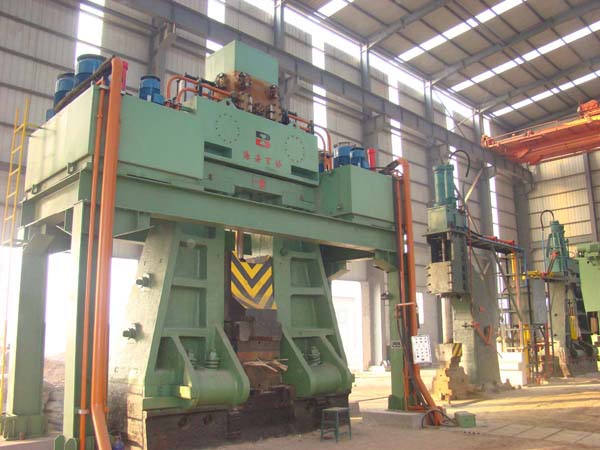 On Nov. 20, 2009, world first 10T pneumatic hammer PLC conversion by Baixie Company was tested successfully once in Jinan Liande Heavy Industry.
This kind of 10T pneumatic hammer PLC conversion (CTK 250kJ PLC Fully Hydraulic Die Forging Hammer) takes advantage of traditional hammer's flexibility and fast forming. It can realize automatic controlling of striking energy and diagnosing & displaying of malfunction through modern controlling technology, such as on-line sensor, numerical display and intelligent monitor. Other more it can realize running with features of high efficiency, energy saving and high reliability through integrated highly fully hydraulic driving system( no air station on ground).

This new technology will make large die forging hammer realizing producing automatically come true.

Baixie Company is trying its best to do 16T pneumatic hammer PLC conversion and producing world largest 400kJ (16T) PLC hydraulic counterblow hammer with the international advanced technology.